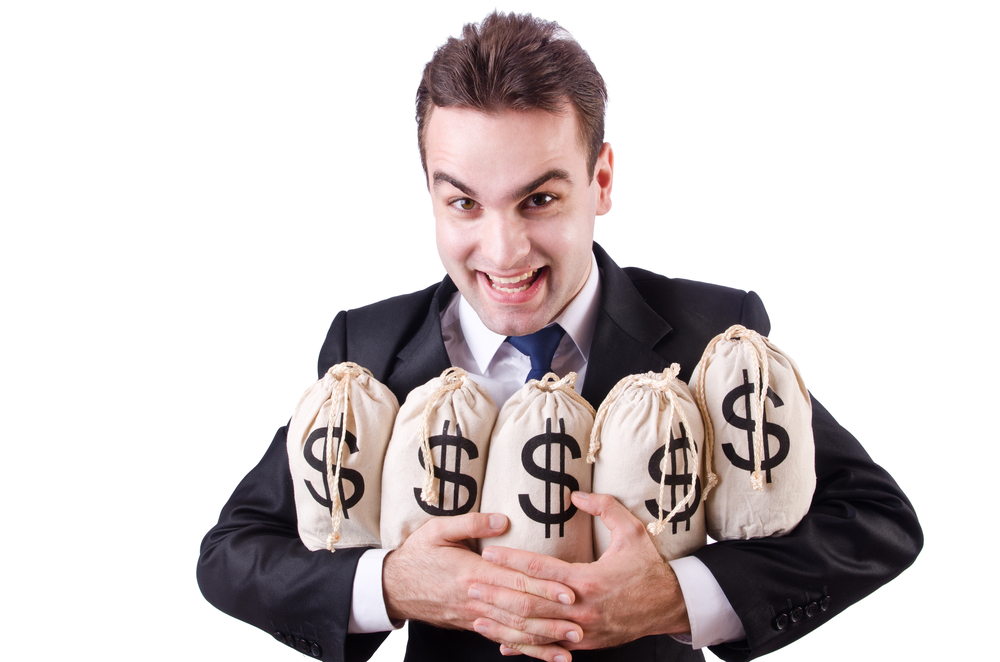 Effective September 30, 2011, the rules for the Open Market First Quotation Board required issuers to have either total equity of € 500,000 and a minimum par value of 10 cents per share, or a published prospectus. 148 companies that were listed on the Frankfurt Stock Exchange ("FSE") did not match the criteria and were delisted.  Despite the foregoing,  the same unscrupulous and unregistered shell brokers operating in the United States are conduits for the fraudulent sale of Frankfurt Shells.  The growing popularity of the FSE has made U.S. issuers easy targets for these fraudsters. Many U.S. issuers are seeking to go public direct on the Frankfurt instead of the OTC Markets and U.S. Stock Exchanges.
Like U.S. listed companies, issuers are able to list on the FSE using a direct public offering or by completing a reverse merger with a public shell. For the inexperienced U.S. issuer the impact of purchasing a non-listed entity could be financially devastating. The remedies available to purchasers who have invested or purchased these delisted Frankfurt companies are few and the expense of any type of civil action is impractical due to personal and subject matter jurisdiction being outside the borders of the U.S.  Before purchasing any company listed on the FSE, purchasers should conduct due diligence and seek the advice of an SEC attorney who is experienced in FSE Requirements. 
The list below was obtained from the FSE.
AKAN Capital Partners PLC/DE000A0NJ558/PVPB/United Kingdom
Alter Energy Group AG/CH0032424969/39F/Switzerland
American Medical Technologies [NA] Ltd./CA02744V1085/M20/Canada
Apollo Bell International Plc/GB00B5ZNXC12/AVC5/United Kingdom
Apollo Capital Group Inc./US03763Q1031/7A8/USA
Aquila Vision PLC/GB00B5LL4J36/CMP/United Kingdom
Aragon Energy AG/CH0042948478/EEN/Switzerland
Aurum Mining Resources PLC/GB00B45H0921/66A/United Kingdom
Axiogenesis AG/DE0006048267/AI8/Germany
Baltic Finance PLC/GB00B642LK05/WMM/United Kingdom
Barclay Technologies Holding AG/CH0043754214/BT9/Switzerland
Bavaria Venture Capital & Trade AG/DE0005176309/B9V/Germany
BBK Kontor Berlin AG/DE000A0LEZL1/BKH/Germany
BioSource Solutions Inc./US09070M1071/BIA/USA
Bizingo Inc./US0917921019/0H7/USA
BK Oil AG/CH0032788355/3BK/Switzerland
Black Box Capital AG/DE000A0HHE79/B5B/Germany
Blackwood Global Resources PLC/GB00B59JBF47/7BO/United Kingdom
Blindata PLC/GB00B438GB19/229/United Kingdom
Bolser PLC/GB00B3BRH871/UKG/United Kingdom
BTBS Born to be styled AG/DE000A0M1JE1/T21/Germany
Business Channel Inc./US12325F1093/S9D/USA
Cannascor I AG/DE000A1CTCY8/C1Q/Germany
Capella Capital N.V./NL0000688695/CLI/Netherlands
Capital Hill PLC/GB00B39KT153/3NM2/United Kingdom
Cariboo Gold Mines PLC/GB00B61DTR94/J16/United Kingdom
Cavitation Technologies Inc./US14964W1045/WTC/USA
CB Retail Investment Public Ltd./US14983P1066/5CBA/Zyprus
CDG Packaging Holding AG/DE000A0XFVG2/8PP/Germany
Central Kimberley Diamonds Ltd./AU0000XINEB9/DIA/Australia
Ceros Holding AG/CH0033793743/CKH/Switzerland
CFQ Holding AG/CH0046813215/CQX/Switzerland
China Zongbao Clean Tech Ltd./GB00B3YGKN73/ZEC/United Kingdom
Claimpicker AG/CH0046050701/OOV/Switzerland
Clenergen Corp./US1856351093/9CE/USA
CNS Pharmaceutical Holding AG/CH0038943467/C35/Switzerland
Concilium AG/DE000A0SMVC7/CO7/Germany
Concorde Group Inc., The/US20651A3059/CGT/USA
Cubo Energy PLC/GB00B3KBZY25/3CU/United Kingdom
EcoInvest Holding N.V./NL0006147449/5EI/Netherlands
ELIA Tuning & Design AG/DE000A0H50Y0/E4D/Germany
eMind AG/DE000A0LD5C2/EMW/Germany
Emission & Power Solutions Plc/GB00B439T609/EPI/United Kingdom
European Space Innovation AG/DE0006787195/4MR/Germany
fanpastico restaurants AG/CH0045029771/SQ3/Switzerland
Fashionact Industries Inc./USU947591041/3FS/USA
Filmconfect AG/CH0035089793/3VZ/Switzerland
Forexone Group AG/CH0035471298/3FK/Switzerland
Franca Equity AG/DE000A0LR878/WJB/Germany
Gaiacor International PLC/GB00B6393847/VCG/United Kingdom
GB Global Mining AG/CH0033040814/35K/Switzerland
GBS Asset Management AG/DE0005898704/GA2/Germany
German Brands PLC/GB00B3TN2938/M8X/United Kingdom
Giantcode Corporation PLC/GB00B4L7VG02/GJC/United Kingdom
Global Dynamix Solutions GB PLC/GB00B4P15B15/G6L/United Kingdom
Global power efficiency AG/CH0043526547/GPE/Switzerland
Greencell Technologies Inc./CA39417Q1072/GT5Canada
Gulf Projects PLC/GB00B5KXN600/GP0/United Kingdom
Hawkhurst Capital PLC/GB00B5VRSZ53/DMN/United Kingdom
Helvetic Star AG/CH0005268898/HSR/Switzerland
I.C.C. International Coalition Capital Inc./USU4492Q1225/D8LB/USA
ICZ Holding N.V./NL0009312032/7ZI/Netherlands
Idea Fabrik PLC/GB00B61CVK31/TI4/United Kingdom
inveca AG/CH0043071833/RLE/Switzerland
ISC Business Technology AG/CH0024733161/I5Q/Switzerland
Jatet Petro Technology PLC/GB00B5L2J790/0BK/United Kingdom
Korsair Holdings AG/CH0042232998/NOM/Switzerland
LensWista AG/DE000A0LR803/LZVB/Germany
Lichtenergiewerke AG/DE0006622103/LI6/Germany
Liso Goldmines PLC/GB00B4T1N797/4SX/United Kingdom
Lobeck Medical AG/CH0025477065/34L/Switzerland
LOGISTICS WASH Holding AG/CH0034101243/4LW/Switzerland
Loto Inc./US54568F1075/8LO/USA
M1 Lux AG/CH0039968968/M18/Switzerland
MAC Capital AG/CH0042213840/WDR/Switzerland
Managed Gaming Solutions PLC/GB00B1QKRY38/MGV/United Kingdom
Meteor AG/DE0006638935/M2T/Germany
MI Media Holdings Ltd./AU0000XINEL8/8MK/Australia
Millhouse Inc. PLC/GB00B67WQV35/M77/United Kingdom
MINDFIRE REAL ESTATE AG/DE000A0HNFU3/M3S/Germany
Mingo Bay Properties PLC/GB00B2NPLL36/5RB/United Kingdom
MIOOMY AG/CH0027529517/SQZ/Switzerland
Mobile Freshness Holding AG/CH0035858676/5M1/Switzerland
Moku Goldmines AG/CH0038903107/4LR/Switzerland
Most Wanted Holding AG/CH0032182310/MVH/Switzerland
MRE Resources Inc./CA55347M1077/MRZ/Canada
MTM-Holding AG/CH0035436994/M7T/Switzerland
MyGuide Internet AG/CH0029406813/3MYA/Switzerland
MykoGreen Biotechnology AG/CH0034670916/4AW/Switzerland
nanoCrypt AG/DE000A0DQ1K9/N94/Germany
Nord Star Pharmashare A/S/US65557G1040/4SI1/Denmark
NuBeCK Holding AG/CH0033665818/56N/Switzerland
O24 Pharma PLC/GB00B293GY99/3PD/United Kingdom
Orbit Office AG/CH0035049490/42P/Switzerland
Out of Africa AG/DE000A0LR4S5/KL9/Germany
Pan Minerals Oil & Gas AG/CH0035954954/5PN/Switzerland
PAP Property and Participation Holding AG/CH0027772984/3ME/Switzerland
Paymotech SA/CH0038652985/4PA/Switzerland
PEGG Capital AG/DE000A0YCBX4/PGU/Germany
Petro Novus AG/CH0044583075/PN5/Switzerland
PRIME Beteiligungen AG/CH0015461475/AUN/Switzerland
Primex Oil Production Inc./CA74163Y1034/YPO/Canada
Quantitative Alpha Trading Inc./CA74762L1067/8RT/Canada
Regio Capital AG/DE000A0RE7X7/RE0/Germany
REII – Development AG/DE000A0LCPM4/NII/Germany
Resos Pharma PLC/GB00B56N9664/6R0/United Kingdom
Revolutionary Concepts Inc./US76155D1046/9RV/USA
Rockberries PLC/GB00B3T4ZN15/09D/United Kingdom
ROK Global Plc/GB00B4W19G74/RKG/United Kingdom
Russia Total Return AG/DE0006039985/RR6/Germany
Sass Group AG/CH0033287662/S2G/Switzerland
Seesmart Holdings Inc./CA8157841039/APF/Canada
Sinaloa Gold PLC/GB00B3QLKK79/S6G/United Kingdom
Sino International Logistic Co. N.V./NL0000871044/LA7/Netherlands
SIWANA AG/DE000A0HL390/S1W/Germany
SixStar Films AG/CH0045325559/MO4/Switzerland
Smart Equity AG/DE000A0SMVD5/SE3/Germany
Snuko PLC/GB00B61F4148/898/United Kingdom
Splitfish AG/CH0035647517/54S/Switzerland
Squeezy Sports Nutrition N.V./NL0006129066/3SQ/Netherlands
Standard Gold Mines PLC/GB00B3WVJ933/H5L/United Kingdom
Sunlogics PLC/GB00B66B9237/18L/United Kingdom
Sunseeker Energy Holding AG/CH0047348336/SU0/Schweiz SWL
Synthion AG/CH0043231536/SYG/Switzerland
Terra Resources PLC/GB00B4YP8G08/T31/United Kingdom
the brandgeneration AG/CH0112593527/MRNA/Switzerland
ThermoShield AG/CH0030213968/TSD/Schweiz
Ticker Communications Inc./CA88634C1023/T4R/Canada
Topmac Holdings PLC/GB00B3TYTK64/LP7/United Kingdom
Transglobal Explorations AG/CH0033542496/49B/Switzerland
Trinity Mining Holding AG/CH0031041178/TKX/Switzerland
TrioBiotics Pharma AG/CH0039297756/T33/Switzerland
Triparcus AG/CH0036148366/3TP/Switzerland
U.S. Debt Settlement Inc./US9033201099/US4/USA
UFC Holding N.V./NL0000817005/UL8/Netherlands
Underseas Research & Recovery Ltd./CA9043511034/N0J/Kanada
United Energy Group Plc./DE000A0MSRR3/UTX1/United Kingdom
Viridax Corp./CA92823Y1079/VRC/Canada
Viridis Technologies AG/CH0047350787/AFU/Switzerland
Viridis Technologies Inc./CA92823X1096/VRY/Kanada
Virtual Piggy Inc./US92828V1089/M0C/USA
Visi Inc PLC/GB00B59WZW82/VZJ/United Kingdom
Visisys Holdings PLC/GB00B3TPDY18/V46/United Kingdom
VITUS-Park AG/CH0034660545/3VP/Switzerland
West Africa Mining Holding AG/CH0045659973/NID/Switzerland
Xerius AG/DE0005188304/OJX/Germany
Zhihai Lighting Technology AG/DE000A1EWX12/ZFL/Germany
Zürich Capital Markets AG/CH0044984836/ZCX/Switzerland
http://www.securitieslawyer101.com/frankfurt-listings-101/
For further information about this securities law blog post, please contact Brenda Hamilton, Securities Attorney at 101 Plaza Real S, Suite 202 N, Boca Raton Florida, (561) 416-8956, by email at info@securitieslawyer101.com or visit www.gopublic101.com.   This securities law blog post is provided as a general informational service to clients and friends of Hamilton & Associates Law Group and should not be construed as, and does not constitute, legal and compliance advice on any specific matter, nor does this message create an attorney-client relationship. For more information about going public and the rules and regulations affecting the use of Rule 144, Form 8K, crowdfunding, FINRA Rule 6490, Rule 506 private placement offerings and memorandums, Regulation A, Rule 504 offerings, SEC reporting requirements, SEC registration statements on Form S-1 , IPO's, OTC Pink Sheet listings, Form 10 OTCBB and OTC Markets disclosure requirements, DTC Chills, Global Locks, reverse mergers, public shells, direct public offerings and direct public offerings please contact Hamilton and Associates at (561) 416-8956 or info@securitieslawyer101.com. Please note that the prior results discussed herein do not guarantee similar outcomes.
Hamilton & Associates | Securities Lawyers
Brenda Hamilton, Securities Attorney
101 Plaza Real South, Suite 202 North
Boca Raton, Florida 33432
Telephone: (561) 416-8956
Facsimile: (561) 416-2855
www.GoPublic101.com