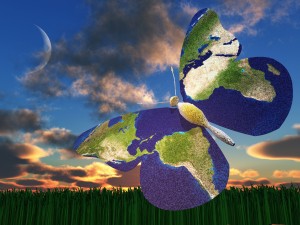 Even in a down economy, private companies seek the perceived benefits of being publicly traded. While there are a variety of ways to create a publicly traded company, each comes with its own unique requirements and risks. Most companies voluntarily "go public" in one of three ways: (1) They register an offering with the Securities and Exchange Commission ("SEC") and apply for quotation on the OTC Bulletin Board or OTC Markets OTCQB; (2) they apply for quotation on the OTC Markets Pink Sheets; or (3) they engage in a reverse merger with a public shell company.
Types of Registered Offerings
Initial Public Offering
An initial public offering ("IPO") is where an investment banking firm assists an issuer with raising funds by selling securities that have been registered under the Securities Act of 1933, as amended (the "1933 Act"). Many issuers will not meet the income, asset, revenue or capital requirement standards that investment banking firms now have and will go public without the use of an underwriter.
Direct Public Offering
A direct public offering ("DPO") involves an issuer filing a registration statement with the SEC, typically on Form S-1 ("S-1) that registers shares from the issuer's treasury. Once the SEC declares the registration statement effective, the issuer then sells the registered securities directly to investors without the use of an underwriter.
Resale Registration
A resale registration involves an issuer filing a registration statement with the SEC, typically on Form S-1 ("S-1) which registers shares that are held by its existing shareholders. This type of registration is often referred to as selling shareholder registration statement or a resale. This method does not register securities for the issuer to sell to investors.
SEC Review
After the issuer files the registration statement it is then subject to review by the SEC. After review of the registration statement the SEC may render comments which the issuer will address by filing amendments to its registration statement. When all of the SEC comments have been answered to the satisfaction of the SEC, it will declare the registration statement effective.
Getting a Ticker Symbol
Filing a registration statement under any of the above methods will not cause an issuer's securities to become publicly traded and it will not result in the assignment of a ticker symbol.  After satisfying all the requirements of the SEC, the issuer then must comply with the requirements of the Financial Industry Regulatory Authority ("FINRA"), in order to obtain its ticker symbol.
Establishing an Active Market
Generally, FINRA requires that the issuer have at least 25 shareholders who hold either registered shares or with respect to Pink Sheet listed issuers, shares that have been held by non-affiliate investors for twelve months. The majority of the 25 holders must have paid cash consideration for their shares. Additionally, these shares in the aggregate should represent at least 10% of the issuer's outstanding securities and are often referred to as the "Float." The Float must also be somewhat evenly distributed without significant concentration in one or a few shareholders.
Form 211
FINRA requires the issuers to locate a sponsoring market maker to file a Form 211 ("211"). For issuers who are non-reporting, audited financial statements are not required in order to file a 211.
After the sponsoring market maker files a 211, FINRA reviews the 211 and provides comments for the sponsor to address. Upon receipt of confirmation that all comments have been answered satisfactorily, a ticker symbol is assigned and the issuers' securities are publicly traded.
The Reverse Merger
A reverse merger is the merger or acquisition of a public company ("Shell") by a private company so that the private company can become public. Reverse mergers, if done properly, are not illegal. Unfortunately, they are rarely done properly and have therefore become vehicles of fraud. Shells are often sold by stock promoters who function as unregistered broker dealers and gatekeepers for securities fraud.
Shell companies often have incomplete and sloppy records, pending lawsuits and other liabilities including securities violations.  A common misconception exists that a reverse merger is a fast and certain method of becoming publicly traded. If proper due diligence is undertaken more often than not, the Shell company will not pass scrutiny of qualified legal counsel.
In order to combat fraud that is associated with Shell companies, both FINRA and the SEC have passed new requirements for reverse mergers. Upon the closing of a Shell transaction, under recently passed Rule 6490, the issuer must obtain FINRA approval which generally takes at least 30 days. FINRA has complete discretion of whether to approve corporate changes related to reverse mergers. Owners of private companies are learning the hard way that reverse mergers can be a costly mistake. In reality, it is quicker and more cost effective to simply file a registration statement with the SEC and a 211 with Finra than to do a reverse merger.
In addition to the traditional due diligence used in any business acquisition, it is critical for anyone considering a reverse merger to look for the red flags below which are common indicators of fraud:
●    state court receiverships, custodianships or reorganizations;
●    reverse stock splits or changes of control that are followed by large forward stock splits or stock dividends;
●   issuances of large blocks of unregistered and unrestricted securities;
●    multiple securities offerings involving convertible promissory notes and warrants;
●    assignments of debt and promissory notes;
●    issuance of unrestricted securities under Rule 504;
●    aggressive and constant investor relations activity;
●    spikes and plunges in trading price and volume;
●    transfers of stock between entities or persons who received shares for services;
●    involvement of common persons or entities in multiple reverse mergers;
●    periods of inactivity reflected in the corporate records of the Shell company;
●    multiple changes in domicile;
●    two corporations domiciled in the same state with the same with one defunct;
●    stock ownership by transfer agents or their principals, family members and/or employees;
●    multiple reverse mergers or corporate name changes;
●    multiple failed business plans; and
●    groupings of shareholders, investor relation firms, promoters, and law firms who appear in multiple Shell companies together.
For further information about this article, please contact Brenda Lee Hamilton at 561-416-8956 or by email at BHamilton@securitieslawyer101.com.
This memorandum is provided as a general informational service to clients and friends of Hamilton & Associates Law Group and should not be construed as, and does not constitute, legal advice on any specific matter, nor does this message create an attorney-client relationship. Please note that the prior results discussed in the material do not guarantee similar outcomes.